SELECTED WORK
AJ BAMBINO PIZZERIA
I was happily tasked with a full re-brand of this classic cafe style Pizzeria in Moon Township, PA. This included a new website, logo's, store signage, menu's and various other marketing products for both AJ Bambinos and its sub-brand Nachos Mexican Grill.   
Food, especially pizza.. what's not to love?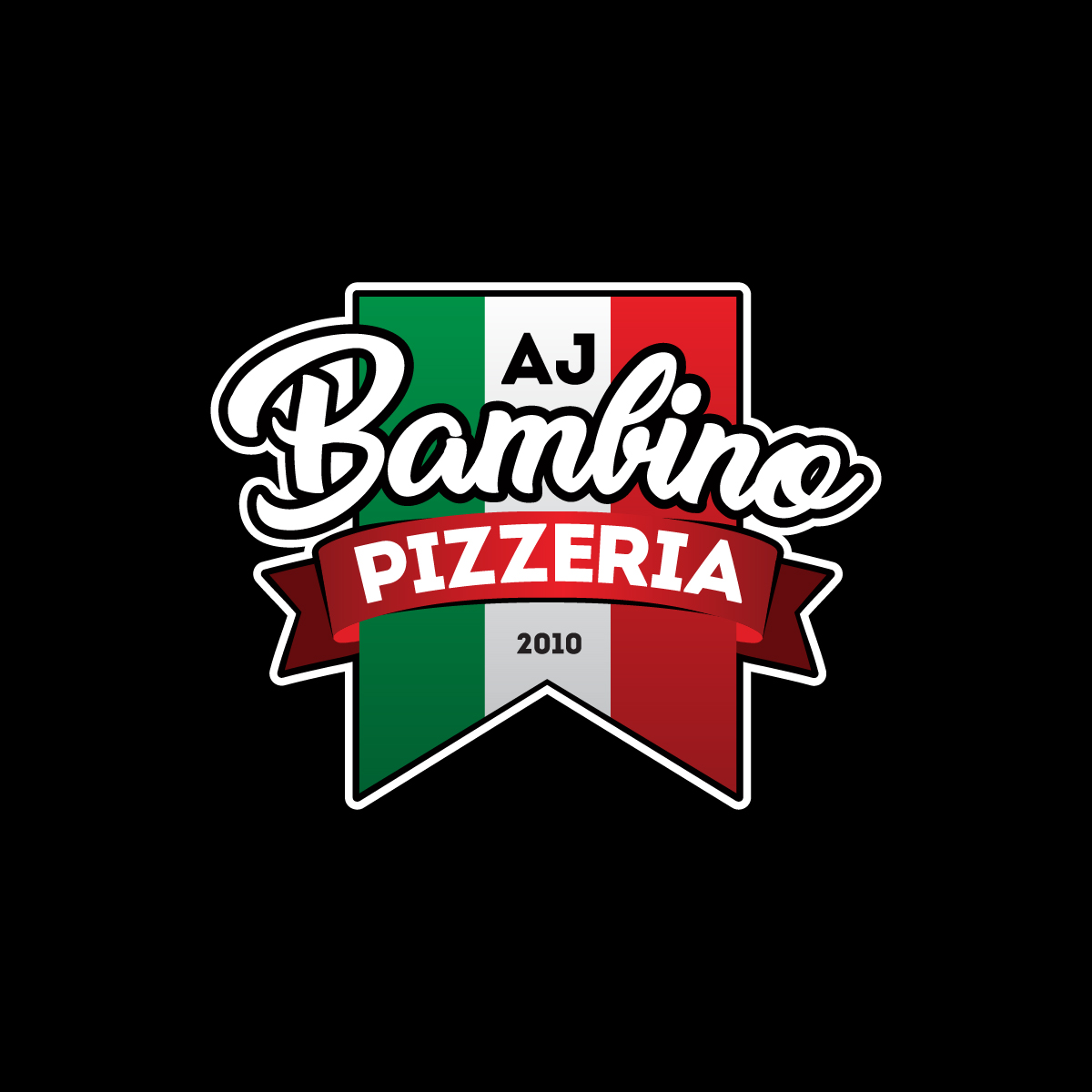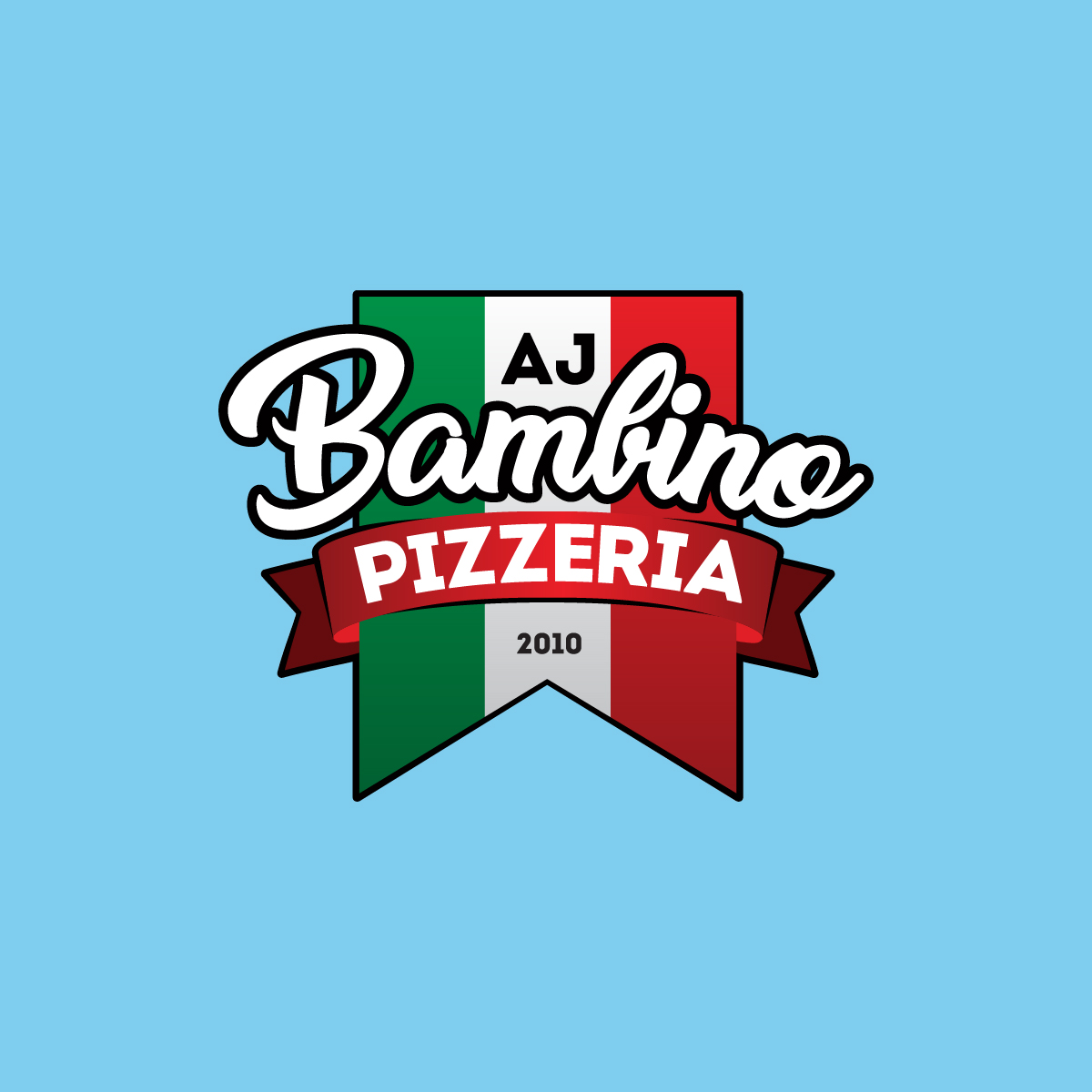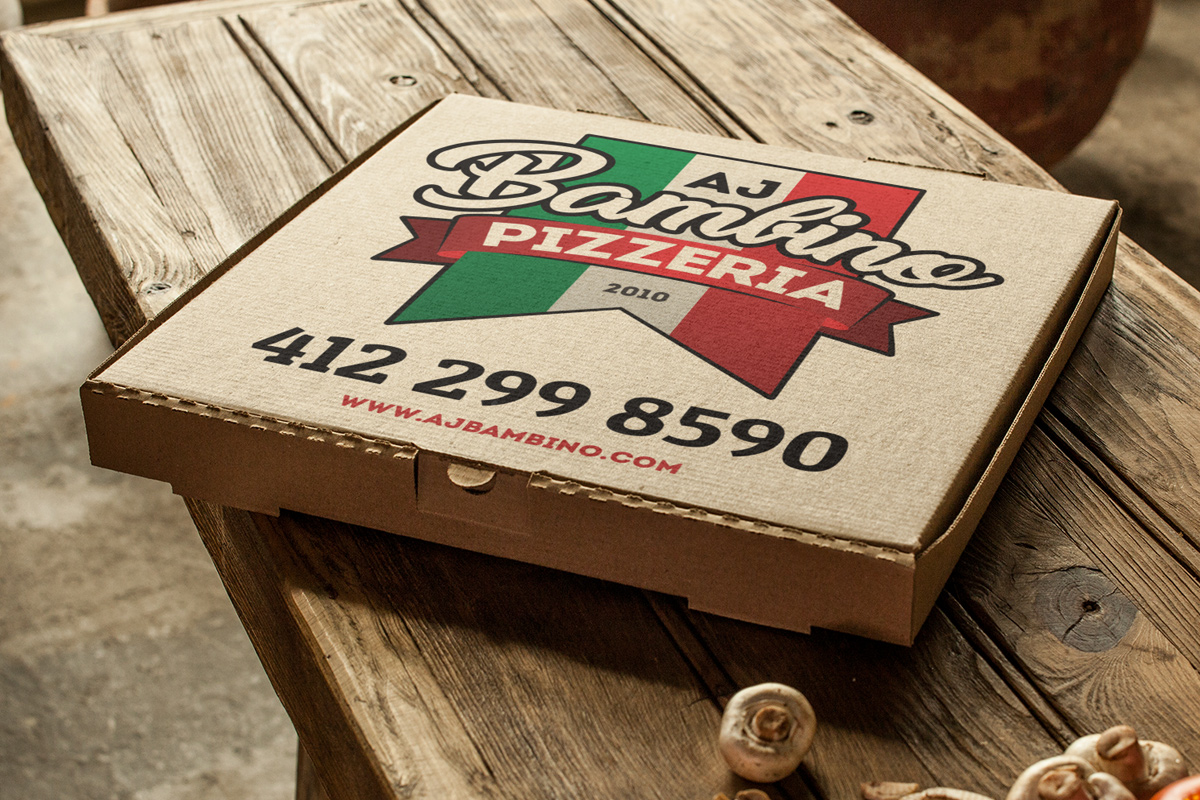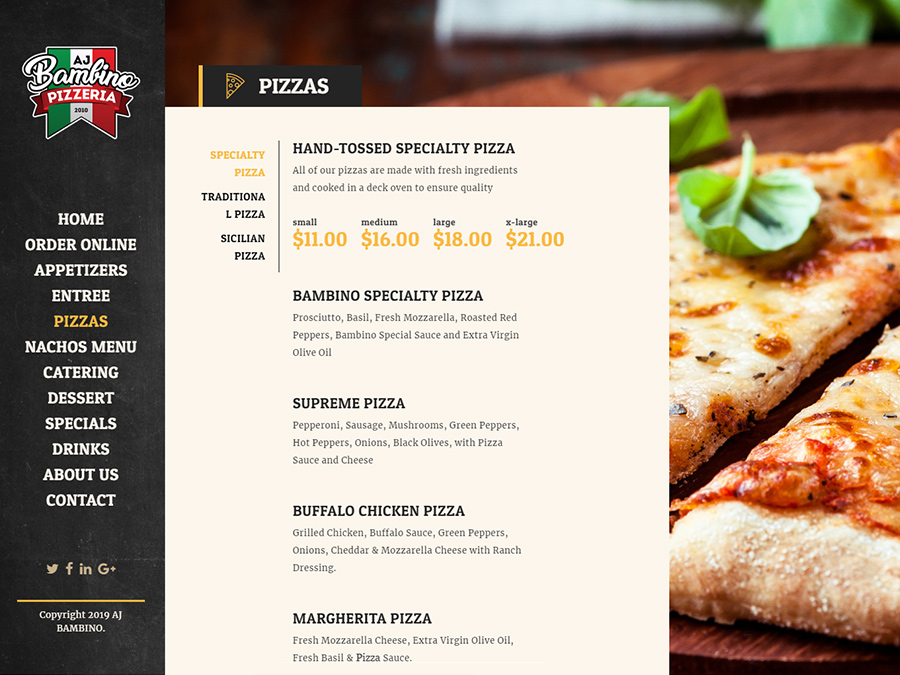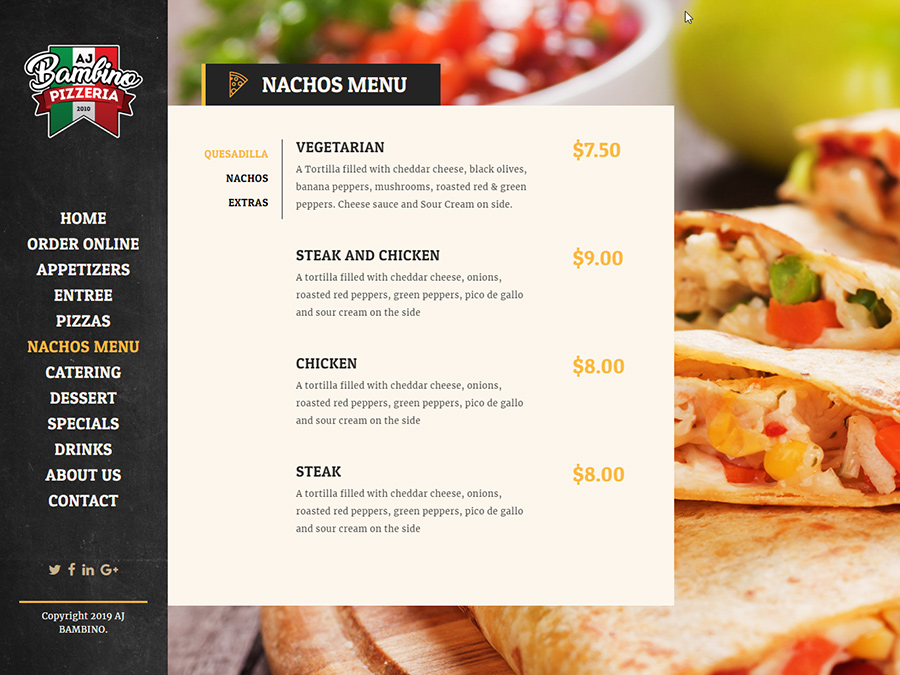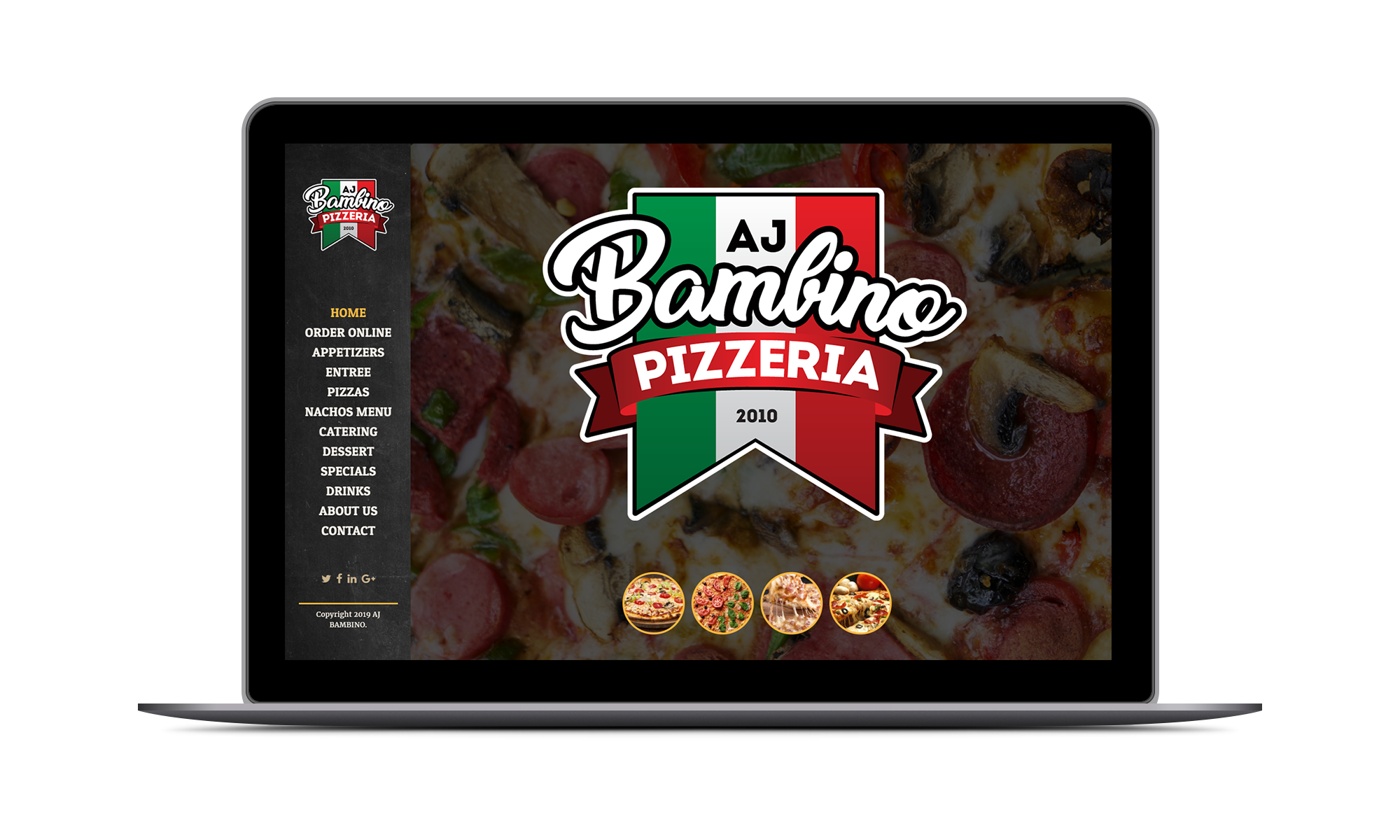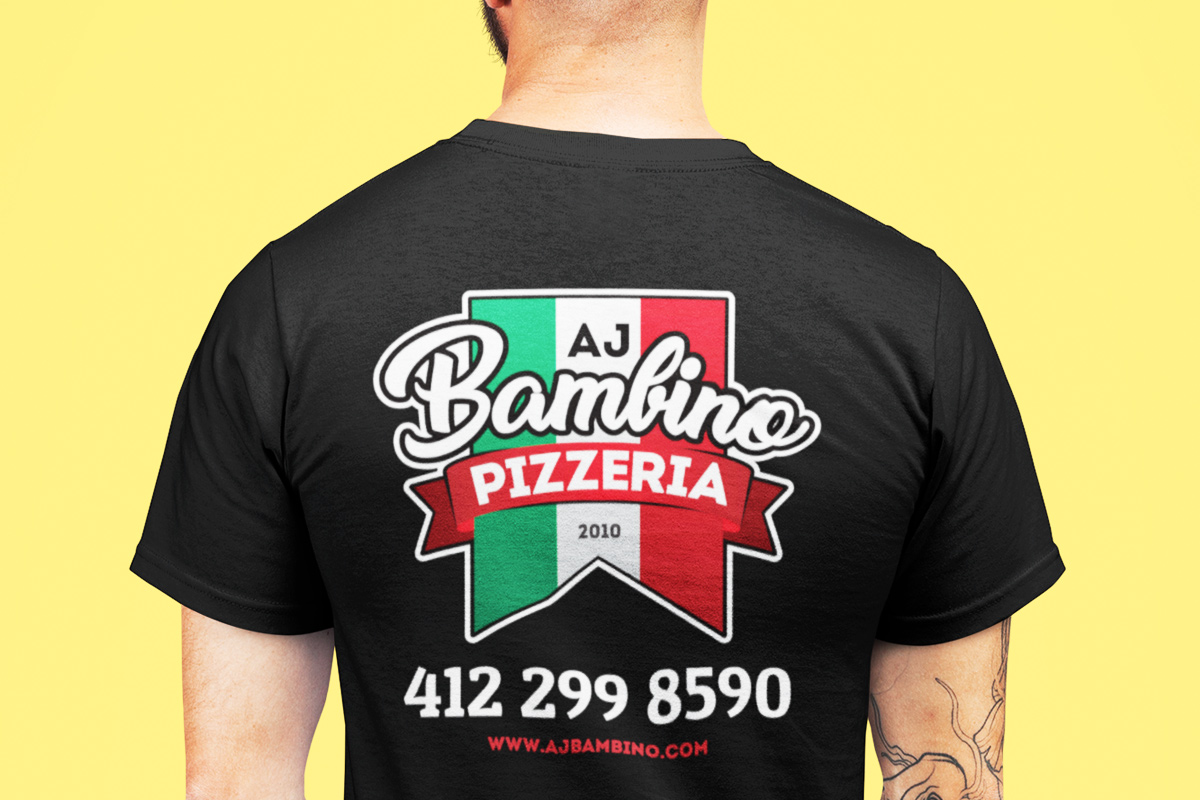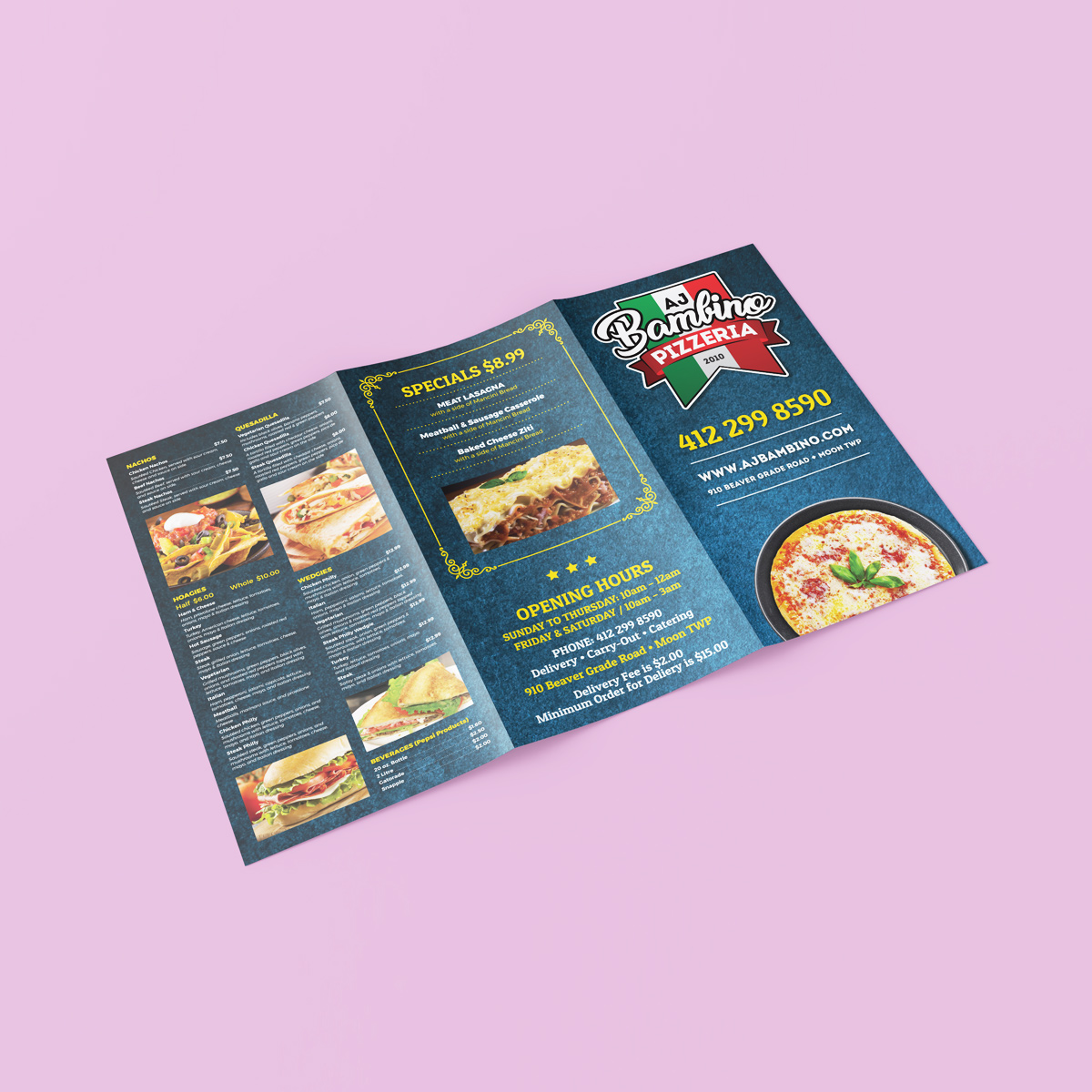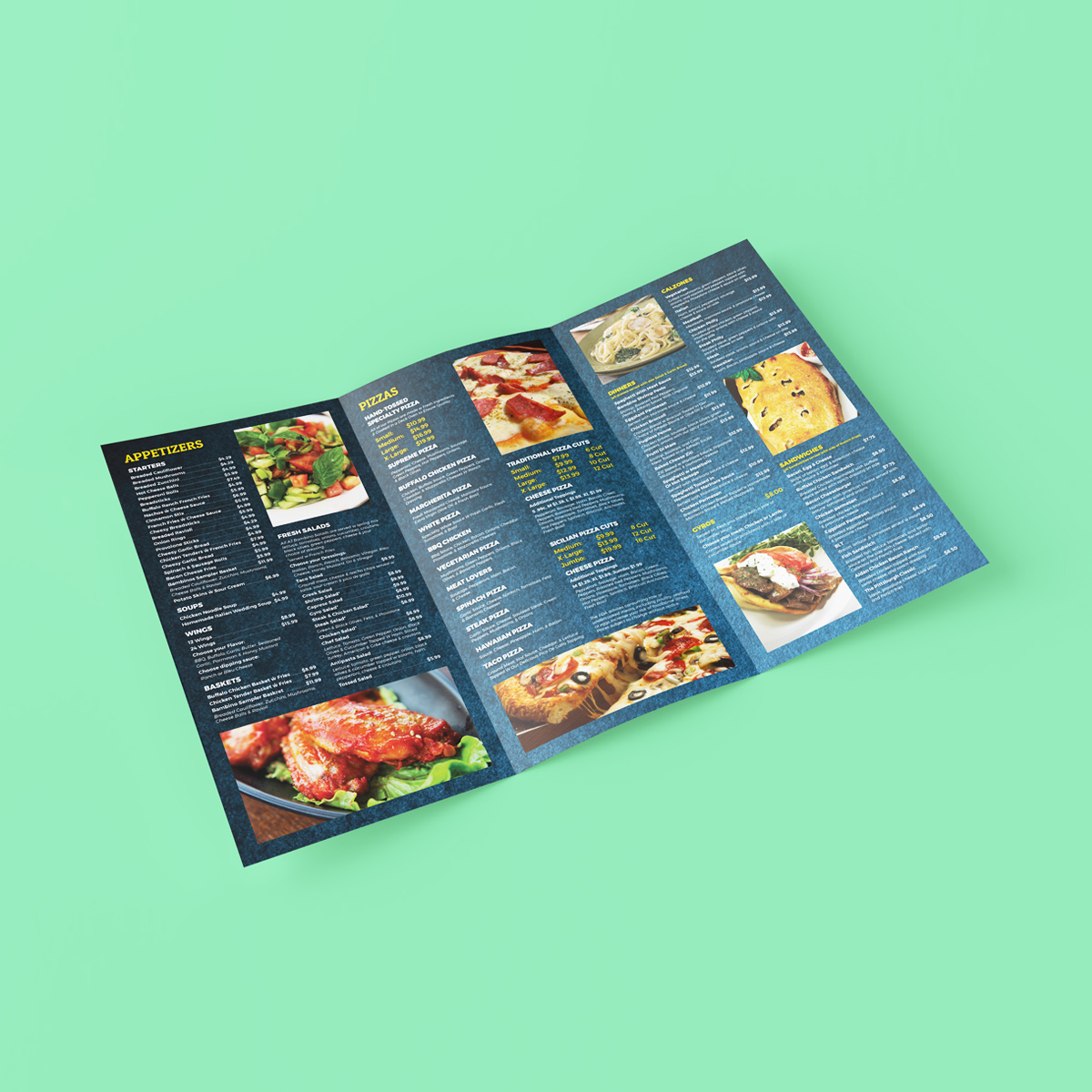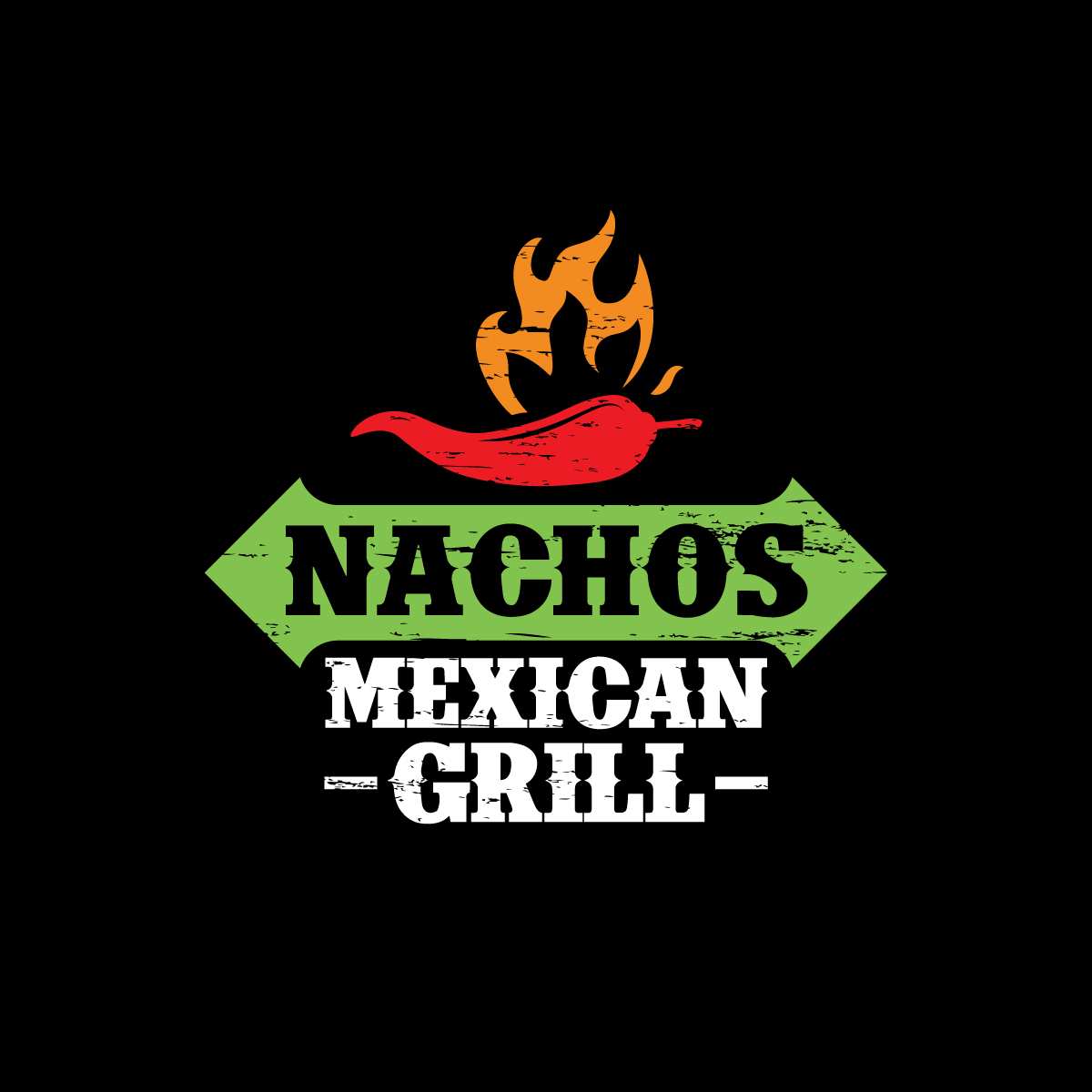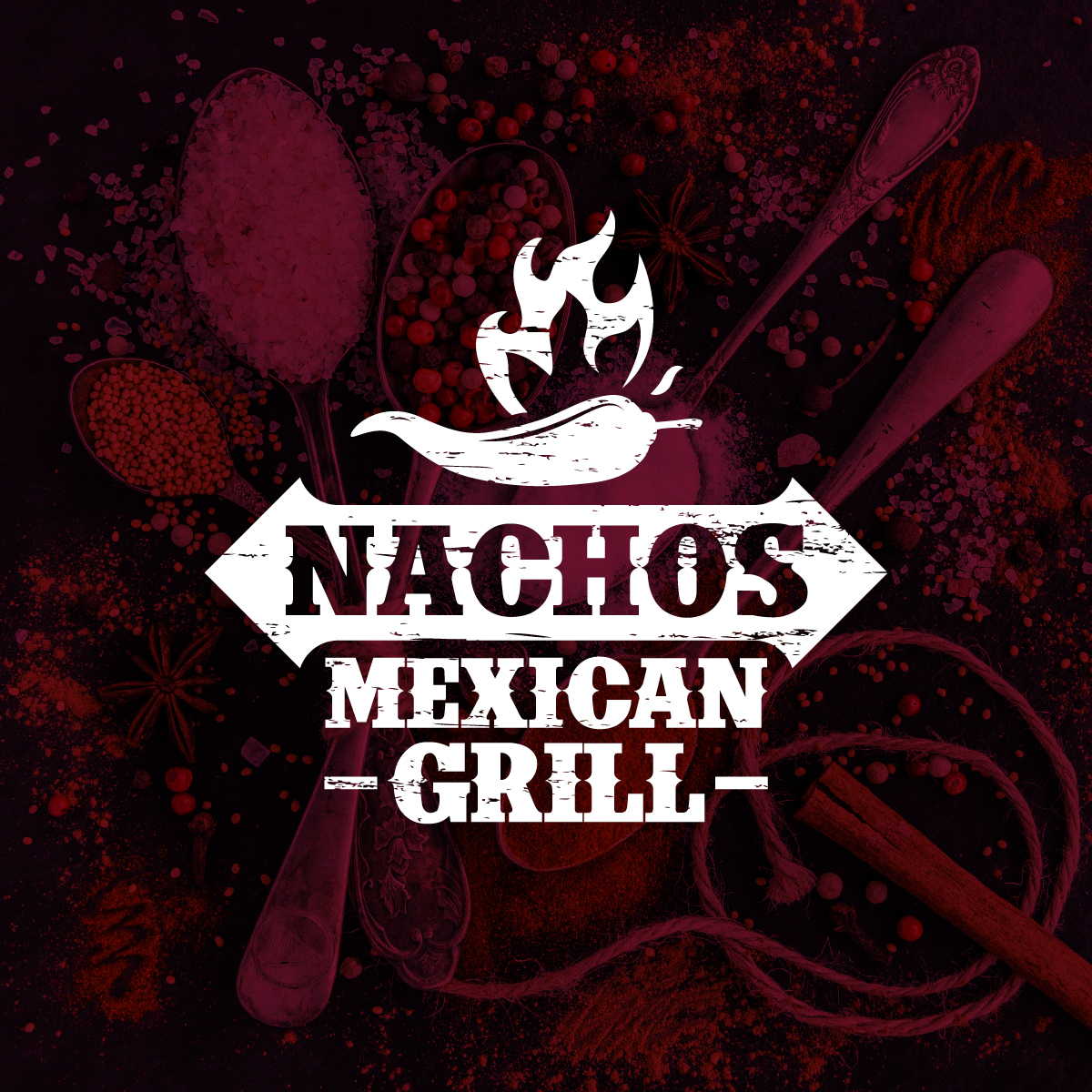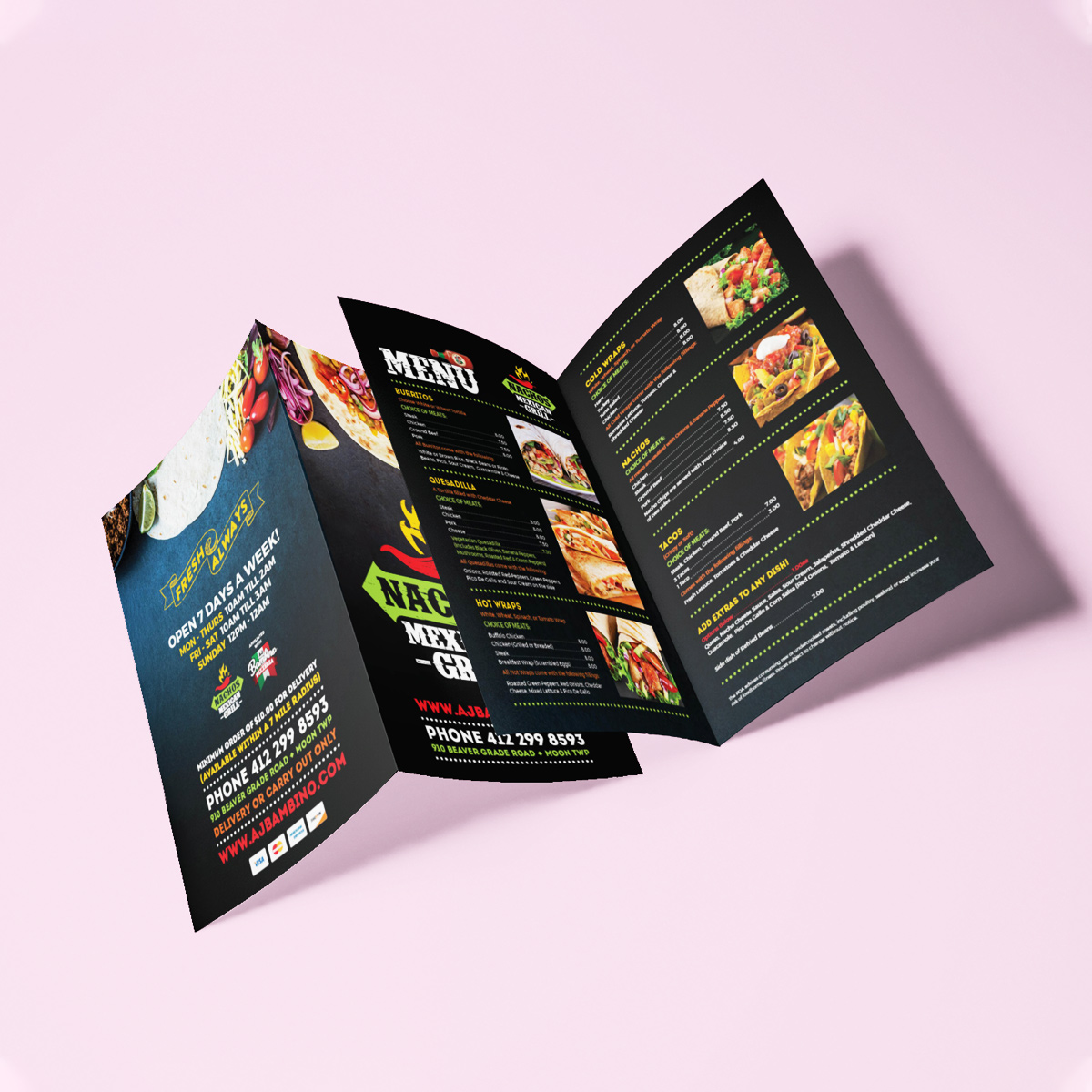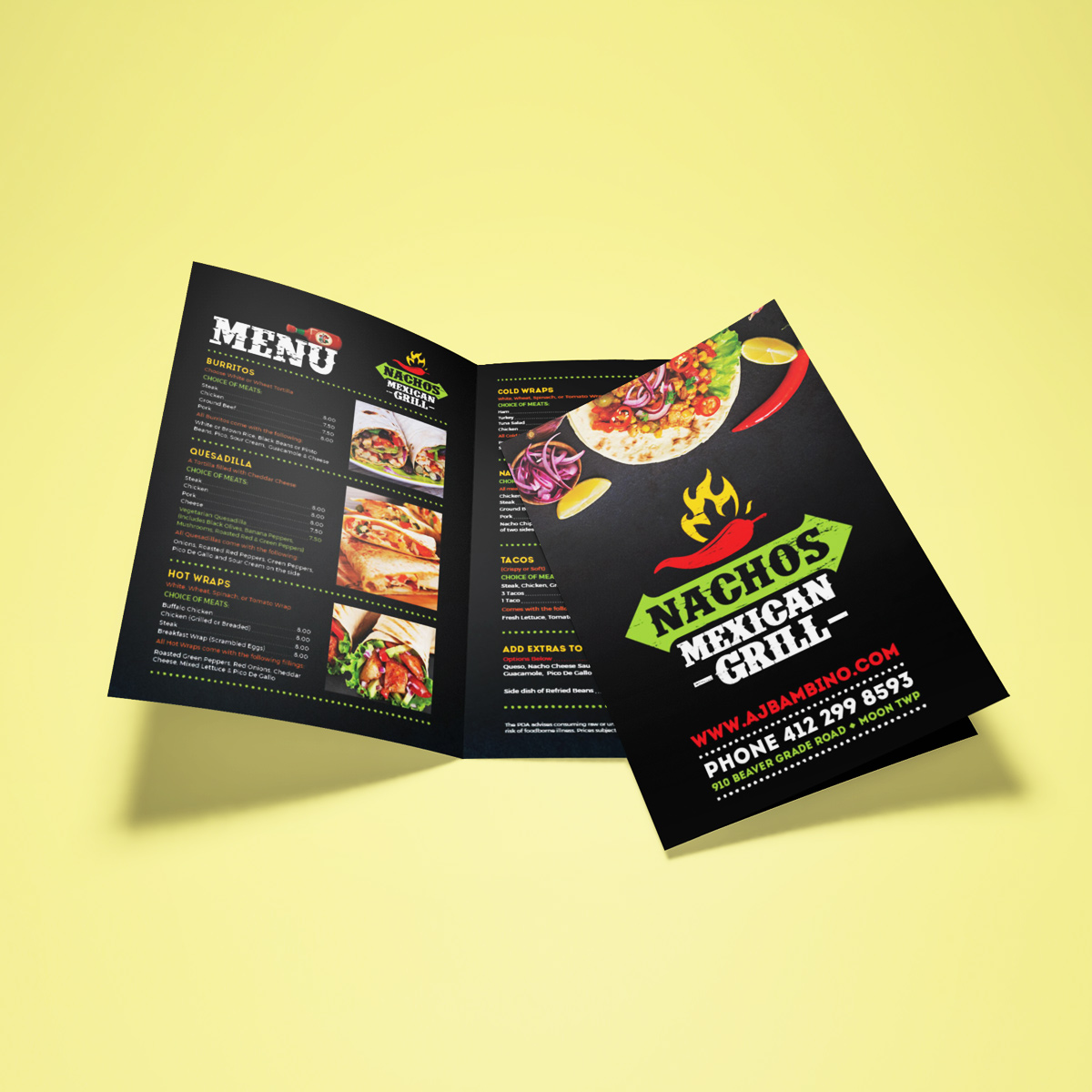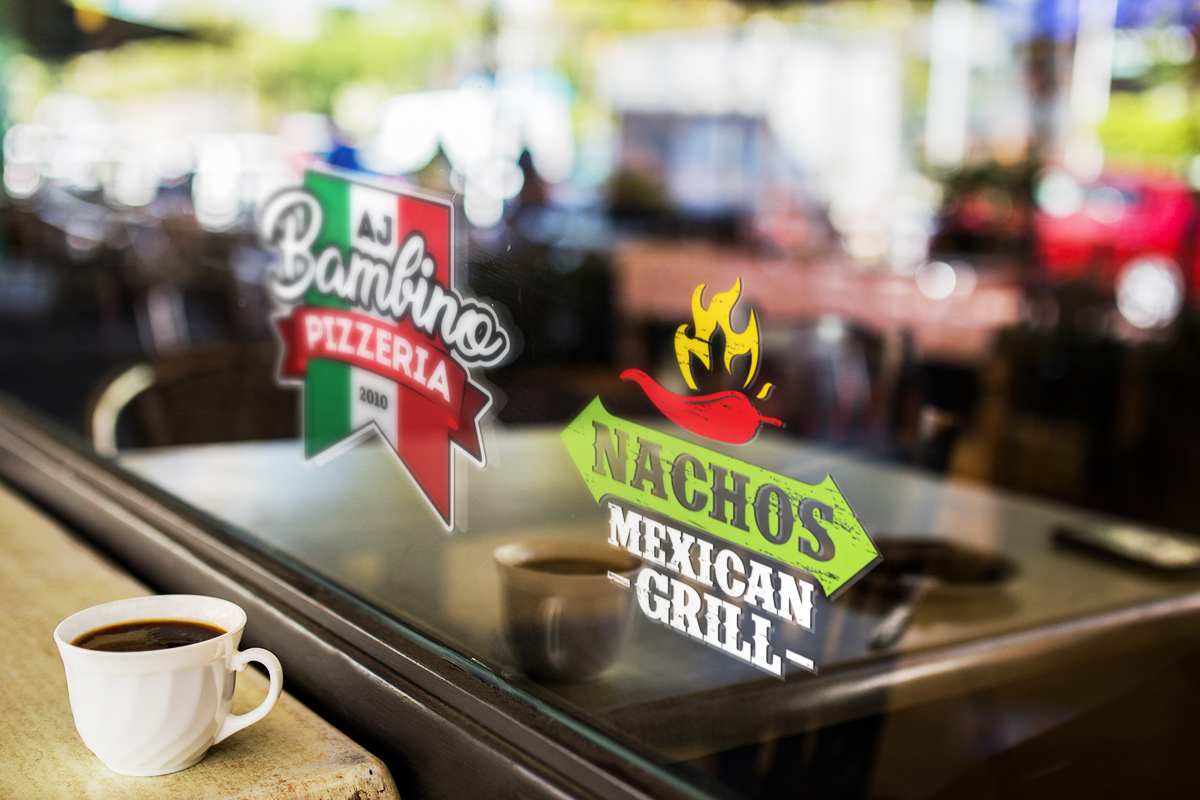 Some sort of profound quote that weaves in all manner of nonexistent hypothetical inconsequential design pseudo-hypothesis will be displayed right here.